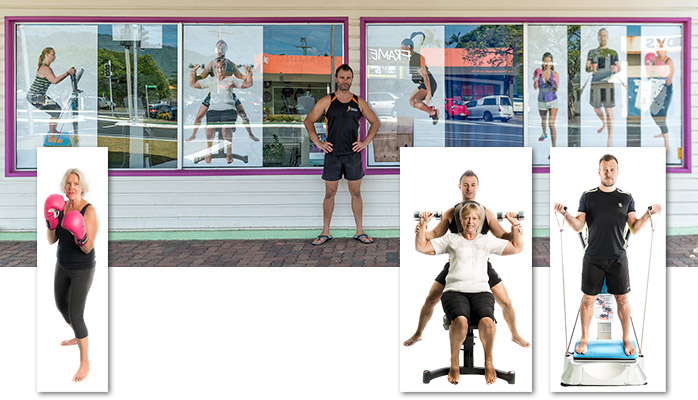 Total Fitness Management  http://tfmcairns.com.au is a health and fitness studio in Cairns that provides personal training programs to suit your individual goals.
The owner, Richie Littlefield wanted window displays which showed that he catered for clients of all types – not just super-fit athletes and muscle-bound jocks. We did a photo session with actual clients in real training situations to provide an eye catching and inspirational display.
It's already working.