FAQ for Real Estate Clients
How much does a typical real estate shoot cost? 
My rates for real estate start at $175 for a typical 2 bed home unit. Pricing is generally based on property size. An average 3 bed/2 bath home in the Cairns area, my rate is $200. For larger homes, prestige properties, acreages, properties with expansive views, and resort units with extensive facilities, the fee will range from $255 upwards. Basically, the more extensive the coverage required, the higher the cost. That's understandable.
Twilight coverage usually requires either prolonged attendance, or a separate visit, and are subject to additional charges.
Travel outside Cairns may also incur additional expenses.
How many images will I get?
I do not set specific numbers, as it does depend on the property; but for a typical unit, you will get at least 1o images, and at least 15 for a standard 3 bedroom house. Larger properties, resort style units and acreages will always get even more images
Sometimes, the property benefits from additional lifestyle and local area images. These can be added when requested..
How will you send me the images? 
You will receive an email with a download link to my Dropbox, and instructions on how to download the images. 
How long will my shoot last? 
Unless you hear from me otherwise, all shoots are completed in about one to two hours. The larger the coverage; the longer the time required.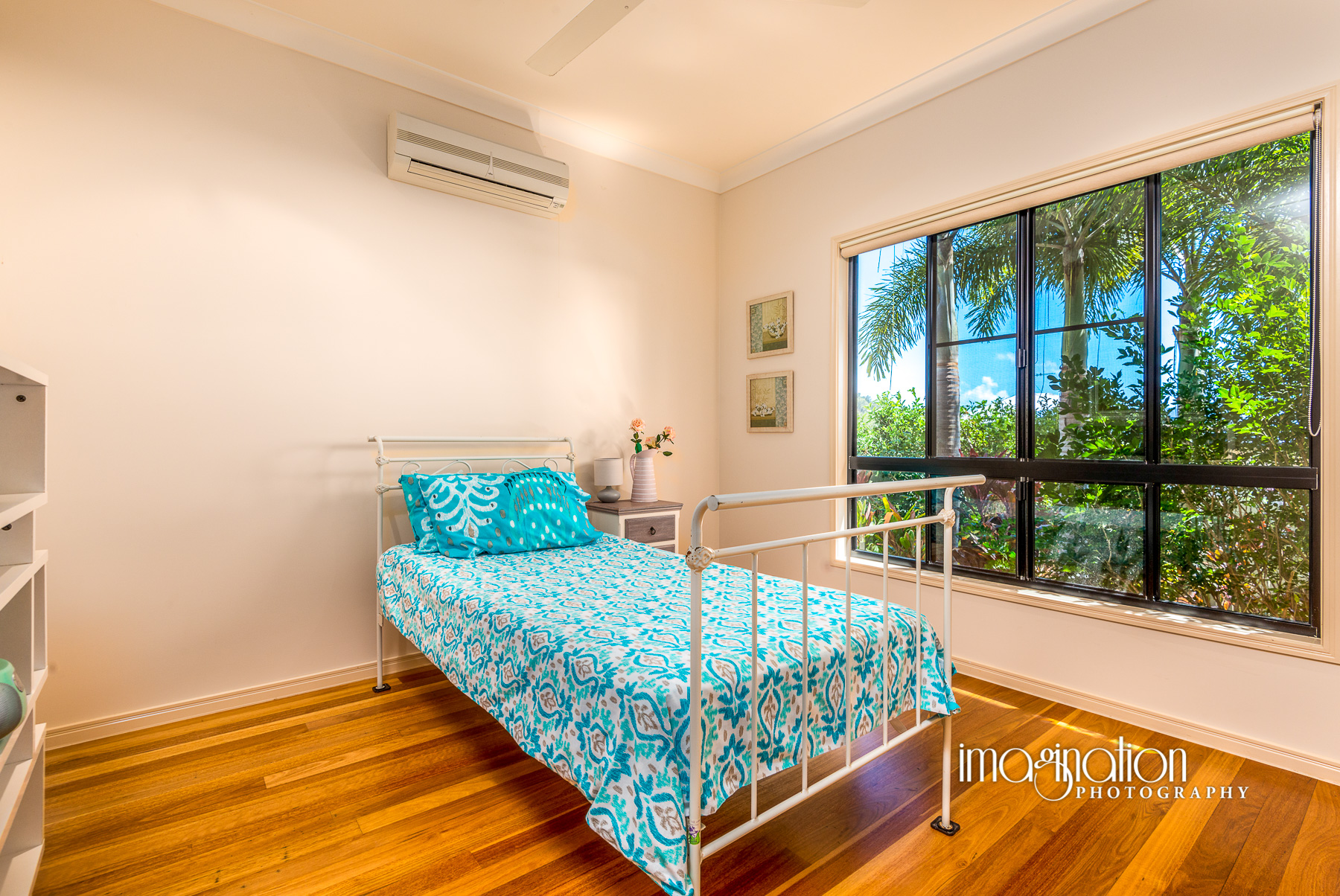 Do you supply both web size photos, and high resolution photos for printing?
Yes. I will send you two sets of images: one set specifically sized for the web, and a second set that is meant for high resolution viewing on the web and for printing. I can also supply even larger images for use on photo sign-boards.
I do not supply unprocessed RAW files. Every completed image is hand-processed to show optimum lighting.
What is the best time of day for the shots of the exterior?
The best time of day will undoubtedly be during twilight, just after the sun goes down. Twilight exteriors add drama and romanticism to your listing. There is simply no better marketing tool than a well-done twilight exterior.
However, twilight is not the best time for interior photos and many other exterior shots. As well, because the actual time available when the light is 'just right' is very brief, it is normally only possible to get a few shots during this time. Most exterior and interior photographs are taken before this time.
Twilight coverage does often involve either an extended visit of a separate visit to get all the images.
Do you produce aerial photographs?
Yes. Just ask, and aerial images can be worked into your package. I have a drone that can be used in many situations, but subject to some legal restrictions and the weather conditions.
I also shoot elevated images from a specialised 8 metre tall tripod. This can provide very revealing images and is included at no extra cost.
What exactly do I get when I hire you to produce real estate marketing photographs?
You receive a standard real estate photography license, which enables you to use the images for any purpose linked with the marketing of the property in question. The license, or the right for you to use the photographs, ends when the home is sold or re-listed. Further, the license is non-transferable, which means you are not permitted to give the images to another party not in connection with the marketing of the property. Examples would include a stager or builder who asks you for the images for their portfolios.
A copy of the license is HERE.
How do I pay you?
An invoice with payment instructions will be sent to your email address shortly after the images are delivered.
I have a question that you didn't answer!
Please call or text me on 0414 628 342, or send me an email (tony@imaginationphotography.com.au).
Would you like to know more?
Do you have a short-term listing property perhaps with Airbnb? Do you want to help get more interest in it?