I am now offering 2D Floorplans in addition to my photography and videos.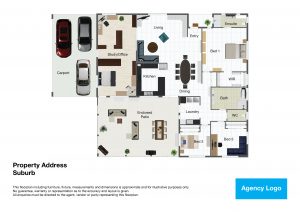 The plan is more a schematic of the property, rather than a fully accurate architectural plan. Dimensions will be correctly proportional, but not shown – nor will areas.
Rooms will be labelled and set out with some basic furniture, (as per the sample). Colours may be muted to allow clearer representation of the rooms.
Prices are reliant on also getting Imagination Photography to take photos and/or video at the same time.
Additional time will be needed to get the information for the plan at the time of the photoshoot.